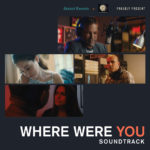 Where Were You Soundtrack was released in September 2019 in conjunction with Out of Time Pictures release of the independent movie Where Were You.
Click here for more details on this EP.
Scarborough Beach Sessions is the debut album written, produced, and performed by Carl Paradise, released in 2019. It's available now from all major online music stores and streaming services.
Musicians include Carl Paradise, Mark Heslin (guitar), Kevin Cox (drums/vocals), Tiffany White-Ells (vocals), Nancy Hewitt (vocals), and Patsy Hamel (vocals). Mixed by Colin Lester Fleming. Recorded at Q Division (Somerville, Mass.) in Summer 2019. (Detailed EP credits are visible on Discogs.)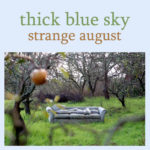 Strange August by Thick Blue Sky has 9 songs by the San Francisco band consisting of Carl Paradise (vocals/electric guitar/keyboards), Miranda Jung (vocals), Mick Diener (vocals/acoustic guitar), Ari Henry (bass), and Kari Hong (drums).